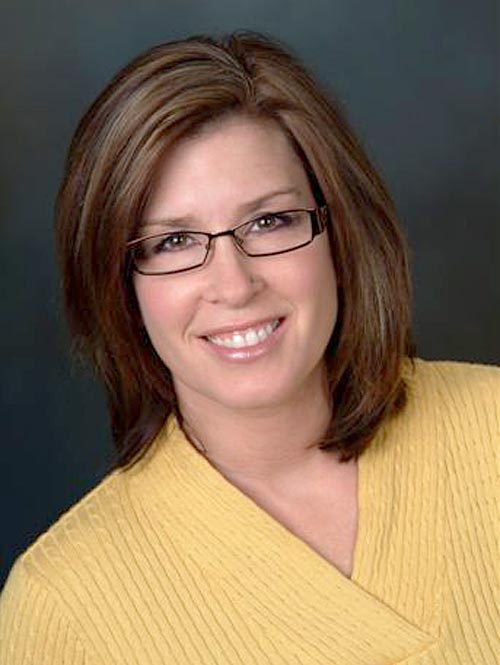 Associate Broker
|
2 Million Dollar Producer 2020
I strive to be a flexible realtor who can work with first time buyers as well as people looking for 2nd homes, camps or investment properties. Because every property is as different as each person I meet I can easily adapt to individual needs. I live by these words: I continue to be honest and honorable in all dealings, I conduct myself in a manner which will enhance the reputation and credibility of our industry, I strive to increase my knowledge and competence, and I get involved in my [...]
I strive to be a flexible realtor who can work with first time buyers as well as people looking for 2nd homes, camps or investment properties. Because every property is as different as each person I meet I can easily adapt to individual needs. I live by these words: I continue to be honest and honorable in all dealings, I conduct myself in a manner which will enhance the reputation and credibility of our industry, I strive to increase my knowledge and competence, and I get involved in my community. There is nothing quite like sitting with my buyers and sellers at the closing table and seeing the happiness and excitement on their faces! I want to work for you!
Post high school graduation from Hall-Dale High in Hallowell, Maine, I attended Maine State Academy of Hair Design in Waterville and The Maine Real Estate Training Academy. I am a member of Waterville Elks 905, am on the board for the Kennebec Valley Board of Realtors (Board President 2020) and Hospice Volunteers of Waterville Area (Board President 2019-2021)
I have been licensed with the State of Maine as a nail technologist since 1991. In 2002 I moved into selling large print books and was successful meeting multi million dollar goals. In 2010 I decided to live my dream and get my real estate license and I'm glad I did! I love being a Realtor, it's a very full-filling career! I work with the best team and meet lots of great people. I couldn't be happier!
I live in Oakland, ME with my husband Steve Hayden and our dog Twinkhi. Steve works for Seacoast Security. I am a very proud mother of 3 grown sons. My youngest son Austin is a graduate of Thomas College with a degree in Criminal Justice. My middle son Nathan retired from the US Marine Corp, he lives with his wife Ryann in San Diego, California. He works in the I.T. field and his wife Ryann works in Human Resources. My oldest son Adam is a graduate of Maine Maritime Academy, he lives in Windsor with his wife Jessica and sons Jetson and Henrik. He works at Coutts Brothers, Randolph, ME and Jessica is an AP chemistry teacher at Erskine Academy in China, ME.
I enjoy lots of things: playing games with my family, poker, cribbage, horseback riding, home projects, gardening, reading and crafts.
Office Location
113 Silver Street
Waterville, ME 04901
Contact Info
Specifications
Languages:
Specialties:
Service Area:
Sabra's Testimonials
August 2016 - "Sabra Ireland-Hayden is the best broker that I have ever dealt with in my lifetime. Very, very constructive ideas on how to improve the house for sale. She kept in contact on almost a daily basis throughout the listing, selling and closing processes.She listens and she understands a sellers side of the process. Sabra is just a wonderful person. Her constant smile and joviality, with no falseness, made the process so much fun and enjoyable!! If someone wants an [...]
~ Harvey Anthony
December 2020 - "We are very happy in our new home. Sabra was very knowledgable, responsive, and helpful."
Brien Flewelling
August 2020 - "Sabra knows her profession and she gets things done. She is a go getter and makes it seem easy. I felt confident things would end up the way I wanted them to."
Marie Lewis
June 2020 - "Sabra doesn't let moss grow on your feet. She kept us and the sellers moving and in exactly four weeks from the day we met Sabra we were closed on our new home. Sabra is an incredible asset to the Centry21 organization."
Joseph and Tamara Dillon
December 2020 - "We are very happy in our new home. Sabra was very knowledgable, responsive, and helpful."
Brien Flewelling
October 2019 - "We worked with Sabra Hayden to purchase our home in the area and when we needed to relocate there wasn't a doubt that we would go with her to help sell our home. Sabra takes the time to understand the most important needs of her client, discusses how to best meet that goal, and then gets to work! We needed a quick sale and a fair market price, she offered suggestions to stage and get the most out of listing pictures. We followed Sabra's advice and had a full [...]
Jason and Sandra Brooks
July 2019 - "We purchased a house five years ago and wanted her to sell the house five years later"
Rupert Holden & Christie Gamble
May 2019 - "Sabra is extremely professional and knowledgeable, yet so kind and truly cares about her clients on personal level too. She had my house under contract within the first week of it being on the market and it sold $10,000+ over asking price. I couldn't be happier."
Kathy Drake
June 2020 - "Sabra Hayden is the most professional, easy communicate with and easy to work with real estate agent. She had answers for all my needs and concerns which made my entire buying process a piece of cake. I would recommend her to everyone I know."
Josiah Hayward
August 2019 - "Sabra's big smiles, laughs and hugs made this home buying experience a wonderful one!!! "
Tatum Jordan
Contact
Hi there! How can we help you?
Contact us using the form below or give us a call.
Hi there! How can we help you?
Contact us using the form below or give us a call.